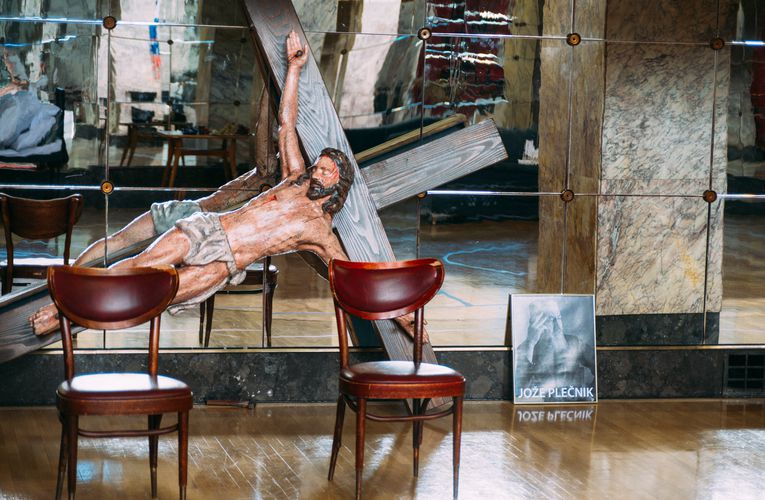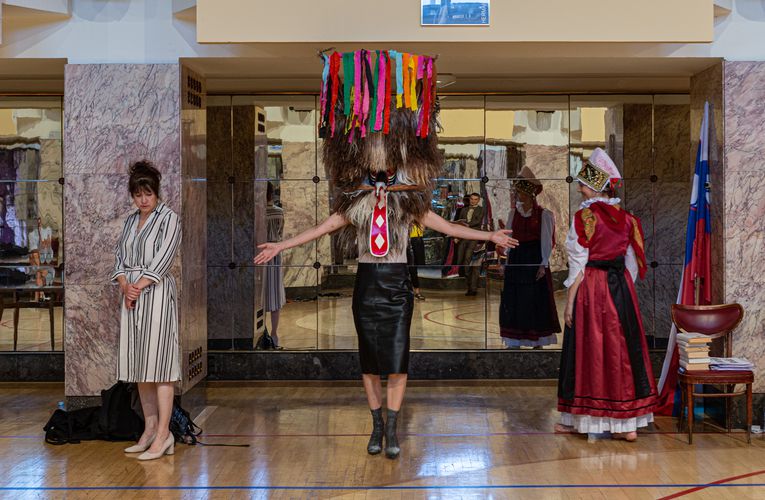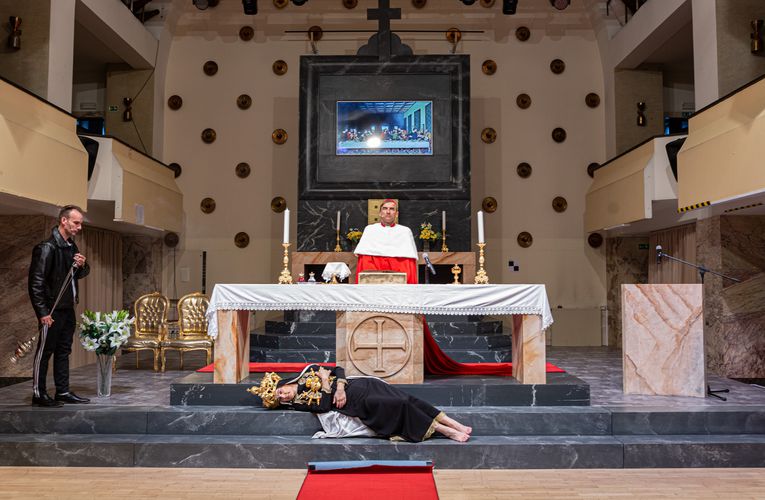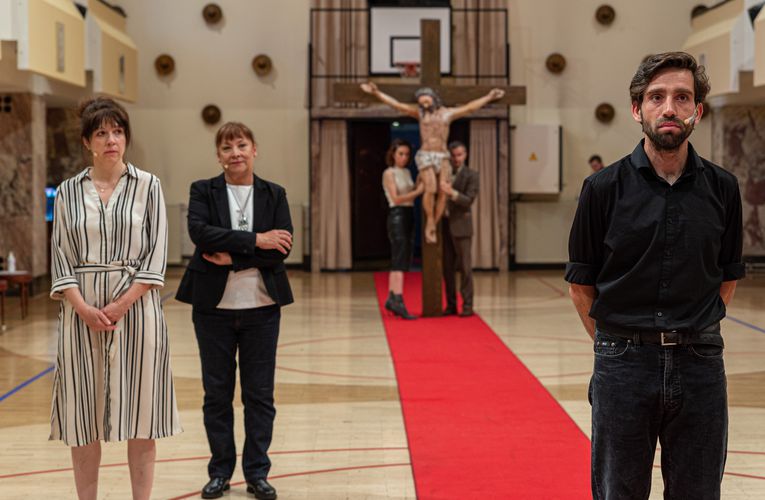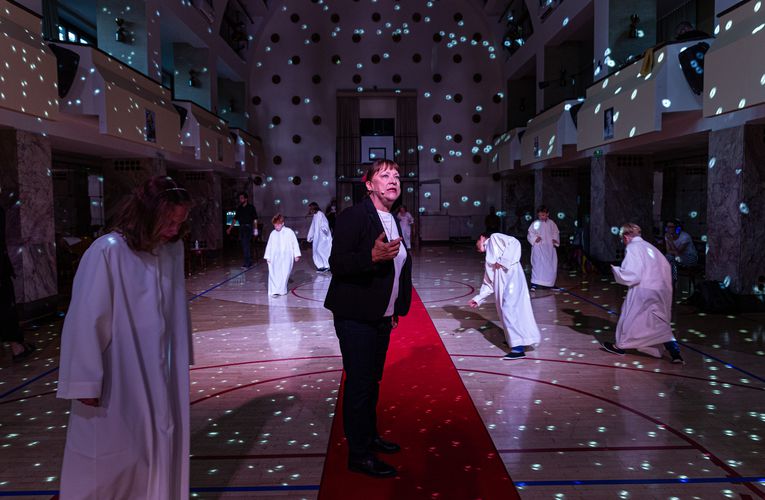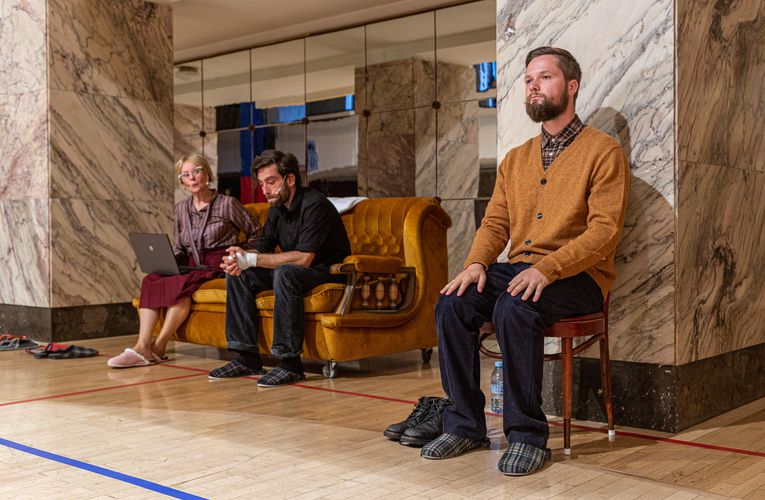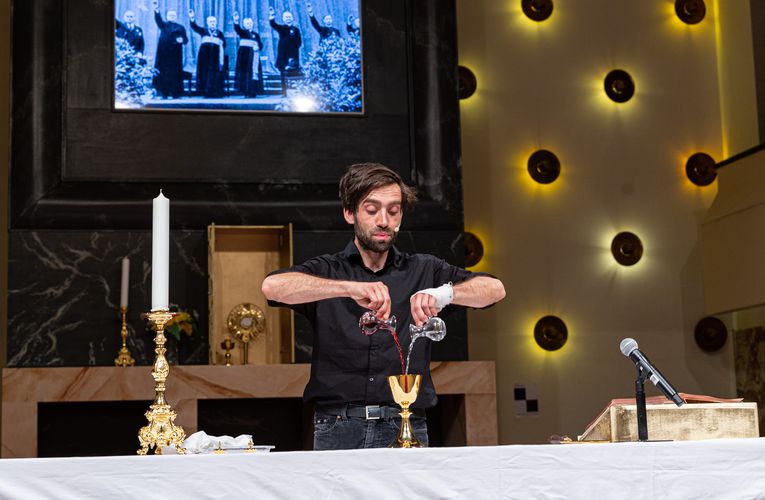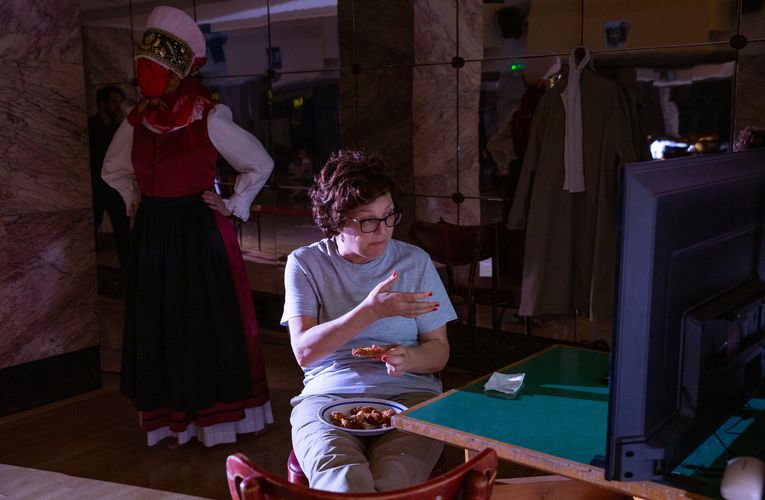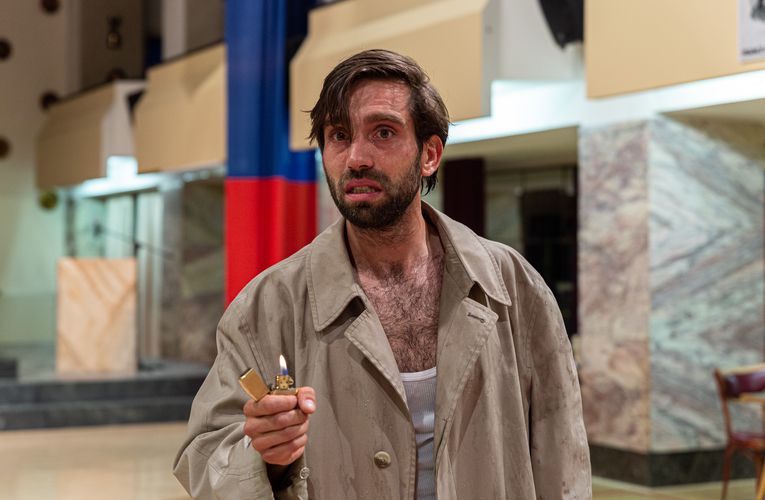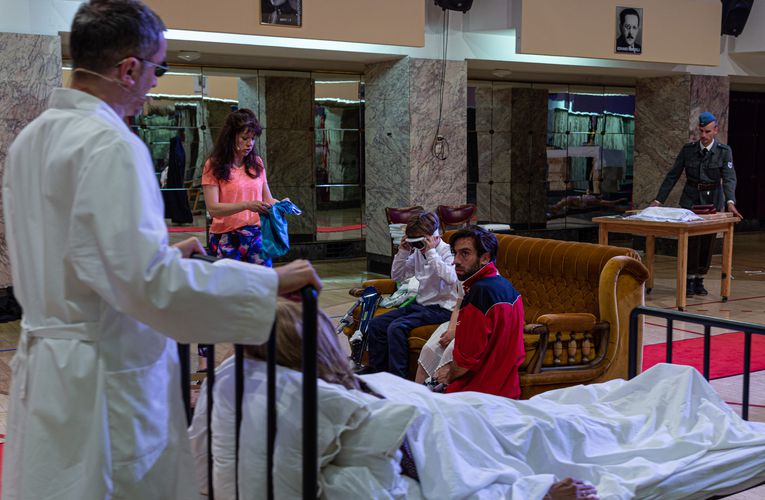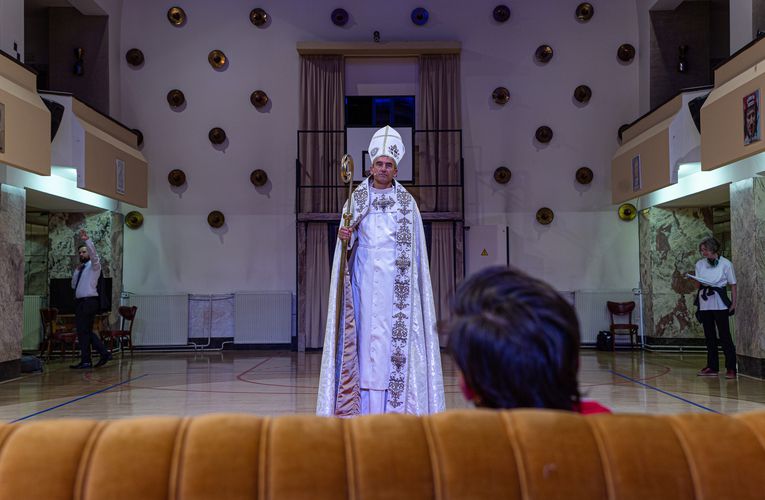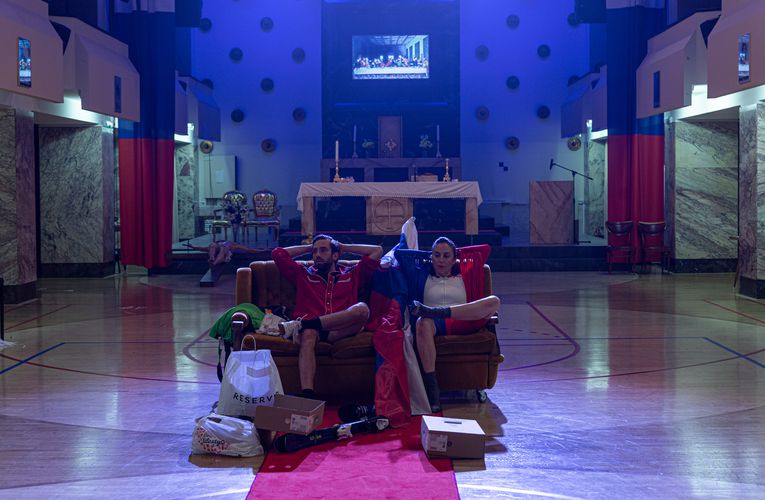 Lackeys
Directed by: Maja Kleczewska
In cooperation with the Pionirski dom – Centre for Youth Culture
Première: 29. 6. 2021
Cast
Parish priest

Head teacher; Doctor

Jerman, teacher

Komar, teacher; Pisek, drunk

Hvastja, teacher

Janja Majzelj/Anja Novak

Lojzka, teacher

Geni, teacher

Minka, teacher

Jerman's mother

Dragana Alfirević

Anka, Mayor's daughter

Kalander, blacksmith

Woman in audience

Kalea Zoe de Almeida, Anna Čargo, Pia Čargo, Anika Čerin, Katarina Habjan Zadkar, Čarna Košir, Svarun Košir, Patricija Mezek, Anej Ruf Martinčič, Filip Sovilj, Taja Starman, Jurij Širca, David Trontelj, Hana Zupanc

Chorus

Čarna Košir, Svarun Košir

Jerman's children

Tine Mazalović, Boris Prevec

Police officers

Naila Jamaković, Zdenka Žigman

Cleaning ladies
Credits
Dramaturgy: Łukasz Chotkowski, Goran Injac
Set design: Zbigniew Libera
Costume design: Konrad Parol
Music and sound: Cezary Duchnowski
Choreography: Dragana Alfirević
Language consultant: Mateja Dermelj
Sound recordings: Silvo Zupančič
Accompaniment: Rok Jurečič
Lighting design: David Cvelbar
Set designer assistant: Ewa Libera
Stage manager: Liam Hlede
Description
Director Maja Kleczewska, the winner of a number of prestigious theatre awards in Poland, is described as one of the most daring personalities of the contemporary Polish theatre. Critics point out her in-depth work with the actors, flirting with kitsch and the inspiration she takes from the pop culture, but primarily her extraordinarily personal interpretations of the classics. In this spirit, she will tackle Ivan Cankar's Lackeys, one of the Slovenian canonical texts, which – as many believe – has best summarised the Slovenian national character. Or – as others are convinced – it has determined it like a self-fulfilling prophecy. A guest from abroad, whose first brush with the Slovenian classic this is, will undoubtedly read it in a fresh and unexpected way and open our eyes to new interpretations.
Awards
Duša Počkaj Award bestowed by ZDUS (SADA) to Vito Weis for his creations in the last two years, among them also for his role of Jerman in the performance Lackeys
THANK YOU
Special thanks to The Association of the Erased Residents of Slovenia, Marko Perak and Matevž Krivic; Primož Bezjak, Špela Furlan, Urša Kocjan, Milan Kučan, Svetlana Makarovič, Ljubljana City Library and Vesna Trobec, Neue Slowenische Kunst and Darko Pokorn, Primož Peterka, Katarina Stegnar, Grzegorz Ziółkowski and Slavoj Žižek.