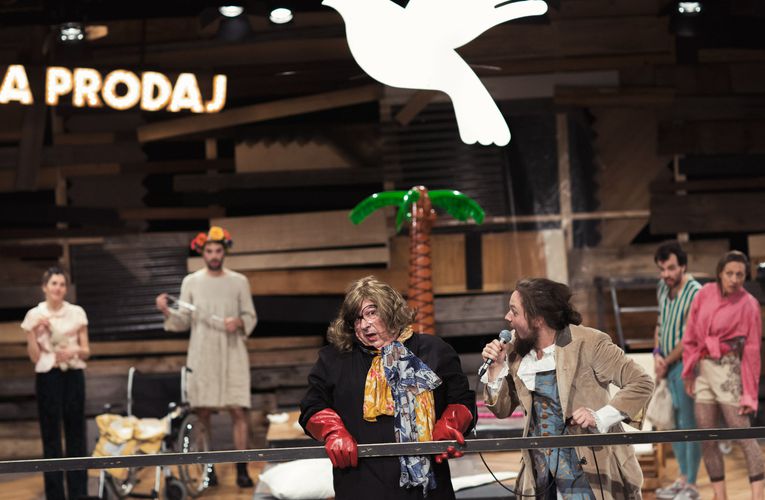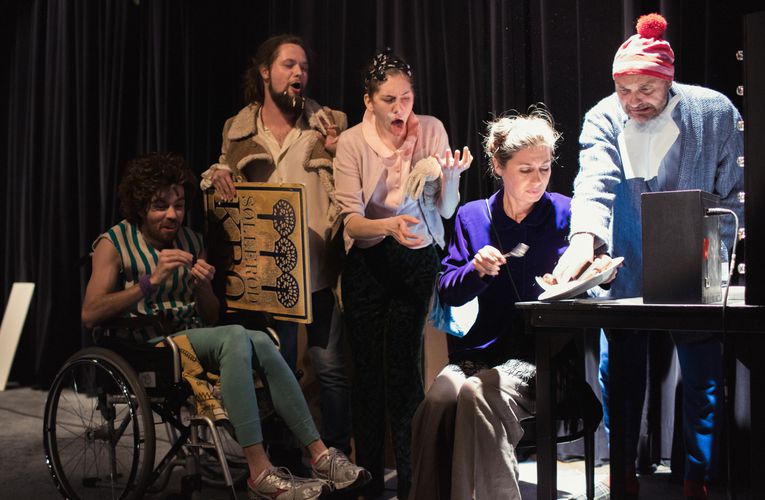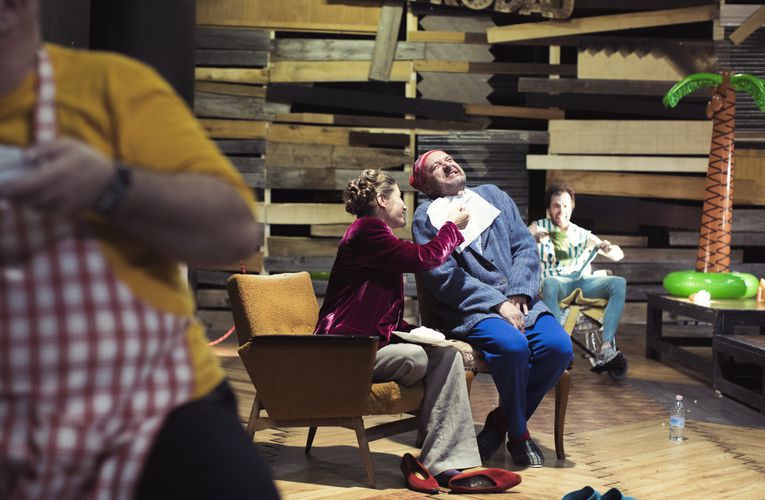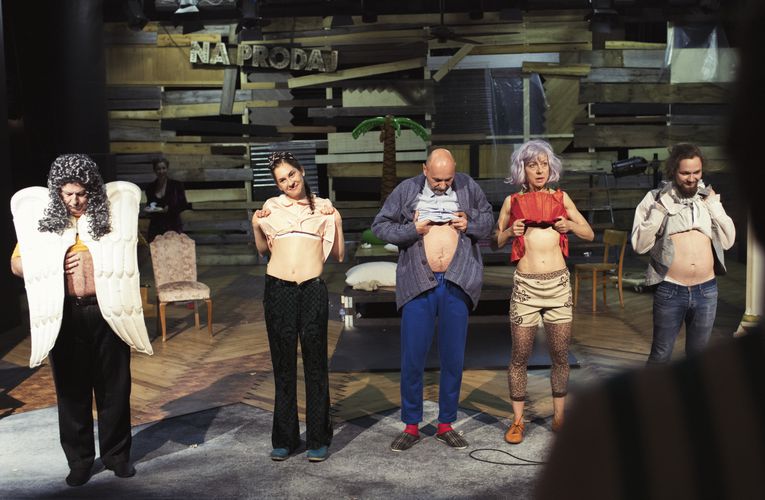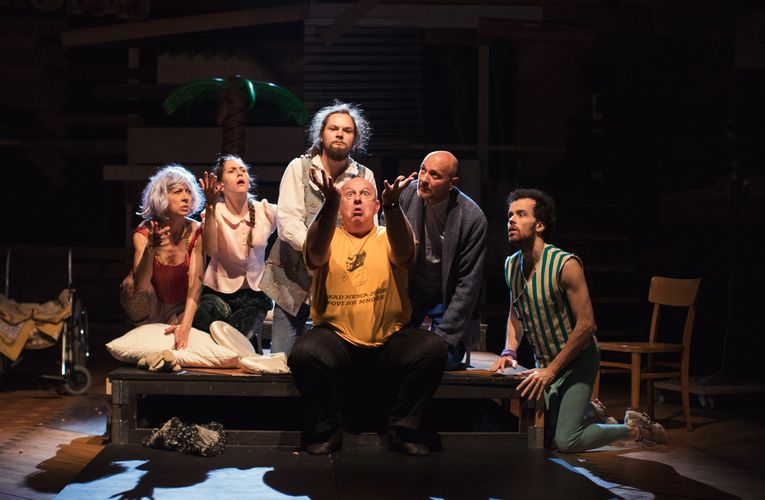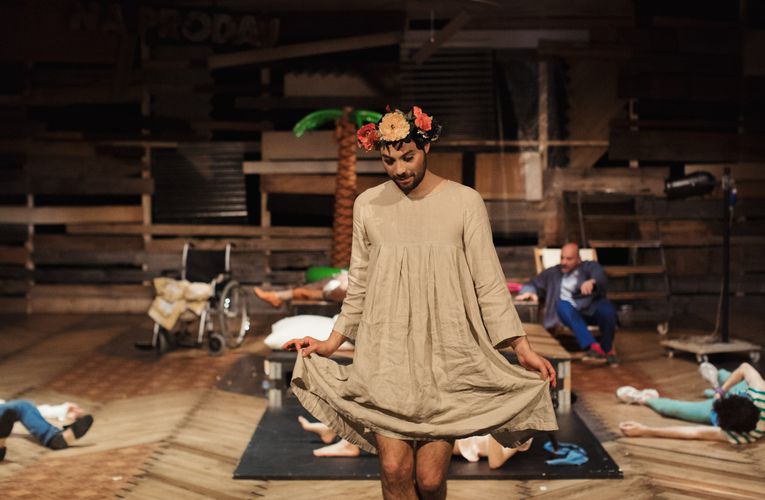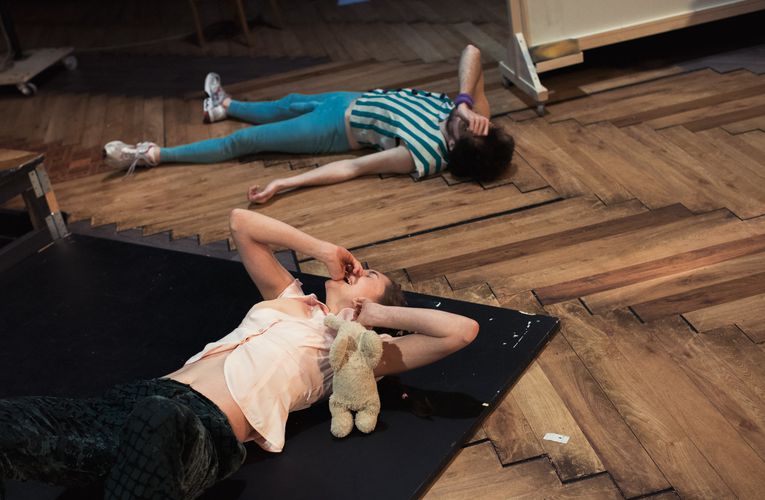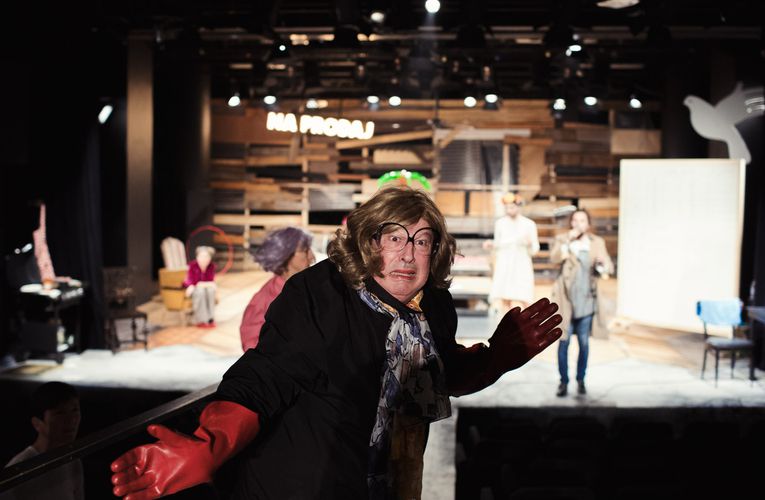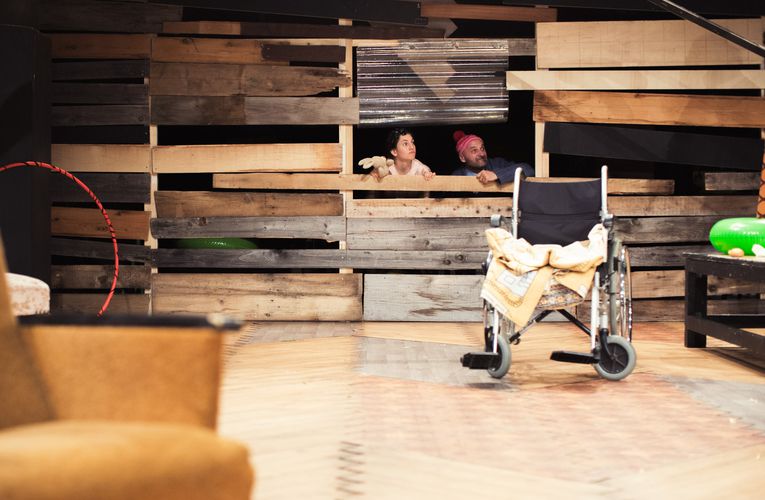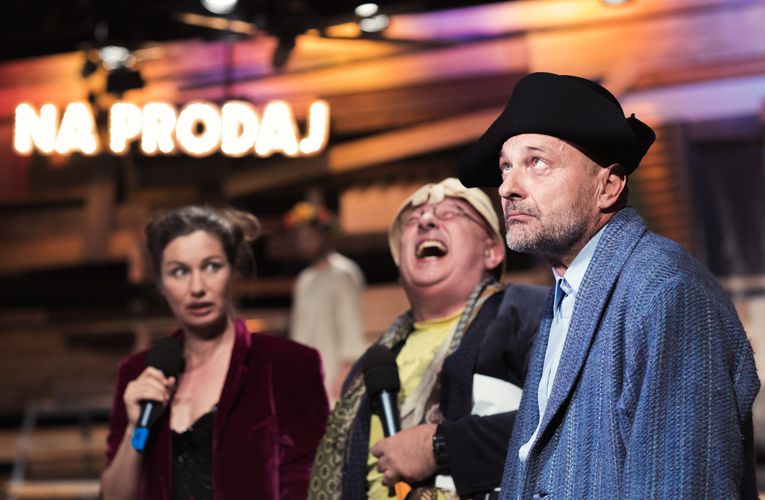 The Idiots
Directed by: Nina Rajić Kranjac
Additional material by the director, the dramaturge and the actors
Première: 14. 4. 2017
Cast
Benjamin Krnetić

Ramana Šalehar
Credits
Translation of the script: Silvana Orel Kos
Dramaturgy: Katarina Pejović
Set design: Urša Vidic
Costume design: Ljubica Čehovin - Suna
Choreography: Dragana Alfirević
Lighting design: Borut Bučinel
Sound design: Marijan Sajovic
Music selection: Nina Rajić Kranjac
Language consultant: Mateja Dermelj
Stage manager: Urša Červ / Gašper Tesner
Description
The Idiots, based on the script by the famous Danish filmmaker Lars von Trier, was staged by a dedicated team directed by Nina Rajić Kranjac, one of the most articulate voices of the young generation. What ensued is a rich, multi-layered theatre fabric that is at the same time entertaining and critical, ludic and thorough, light and exciting. "We live in a community, but each one of us in our own aquarium. What is the point of having a society that is becoming richer and richer, if nobody is happier because of that? We fought for freedom, but when we got it we didn't use it for anything … This is why we delve into something beautiful and totally real. This is why we have to see the way anew, from point zero. Try to see what we've already forgotten that is possible to see … To become an idiot is the path towards the essence of human beauty. To be an idiot is a luxury, it's a sign of progress … Idiots are people of the future … damn straight!" (Peter in The Idiots)
In the media
In the skilful transitions between different levels of fiction […] one play melts into the other, one role into the other, in every actor, her or his 'Trier's idiot' merges with the 'reality' of the actor, which turns out to be a role for which we can find a different 'reality'. The authentic and mock 'idiots', authentic and mock real persons, but not like a thought that would ground the more witty than dark stage chaos.
We've entered a psychological experiment. We are harangued by a literal – synaesthetic –forceful play of impersonation. But what is, in its origin, any entrance into theatre other than these two: an experiment and stepping into another's shoes. But this time it is (as if) dead serious. The tempo is murderous; the actors fearlessly transgress all borders, without faking. To the edge, to all the edges. Overflowing the edge. […] Not unusual for such daring, uncompromising, in-yer-face theatre.
(Melita Forstnerič Hajnšek, Večer, April 19, 2017)
Therefore, we don't follow a one-way dramaturgical thread that would focus on von Trier's story alone; the director – with several inserts – modernises, accentuates and wittily distorts the screenplay from which she originates. She makes the performance unique and spectacular with mass scenes, powerful alternations of slow and fast pace and with radical changes in lighting. Dialects mix, as do the levels of loudness of speech, theatre realities switch, irruptions of the real and so on. These elements don't hide as integrated parts of the flow of the performance, but rather become visible and emphasised as distinct entities. Nina Rajić Kranjac takes advantage of theatre's many possibilities and by intertwining of elements and movable stringing of action creates intense dynamics that holds the spectator in constant presence. […]
To let imagination lose and to use all of your physical expressiveness and power to do so, while intertwining individual episodes into an effective and unpredictable stage event is an enormous task that the creative team definitely tackled successfully.
(Petra Tanko, Radio Slovenija, April 15, 2017)
Guest performances
Desiré Central Station, Subotica, Serbia, 25 Nov 2018
MOT, Skopje, Macedonia, 21 Sep 2018
Awards
Sever Award to Blaž Šef, also for his role in The Idiots