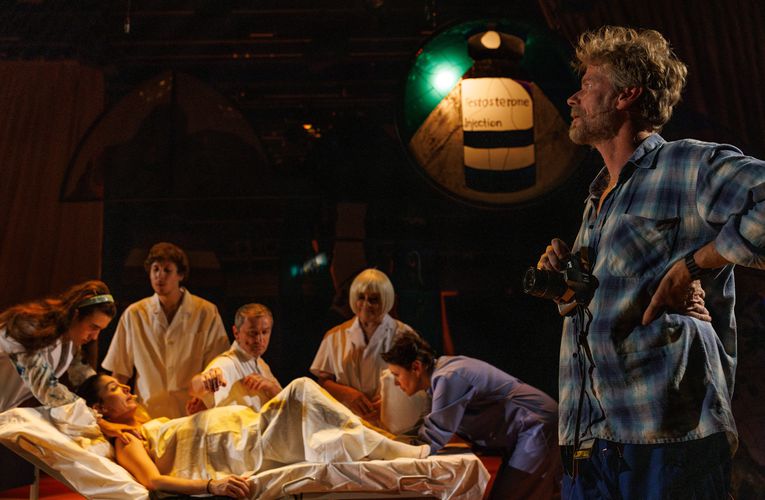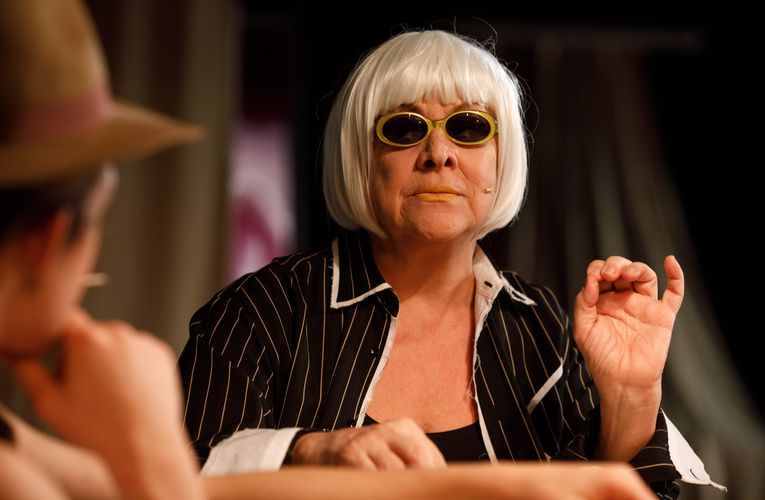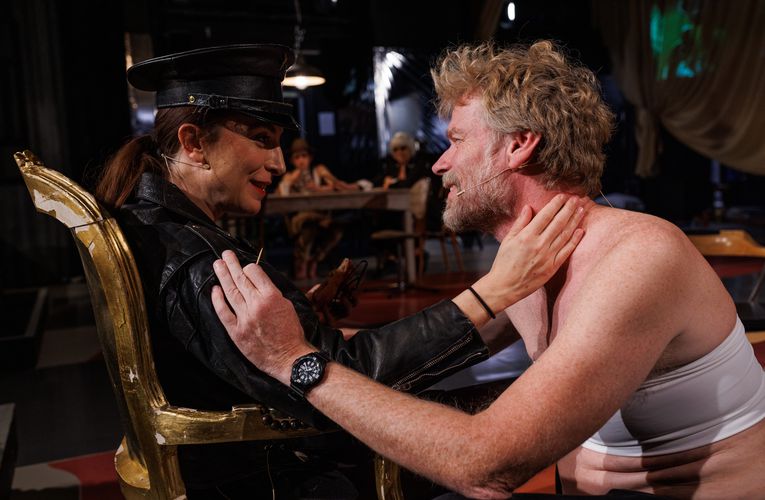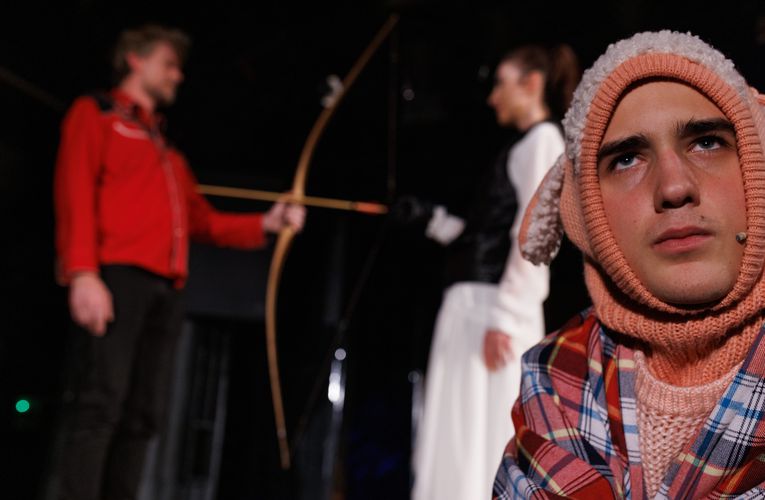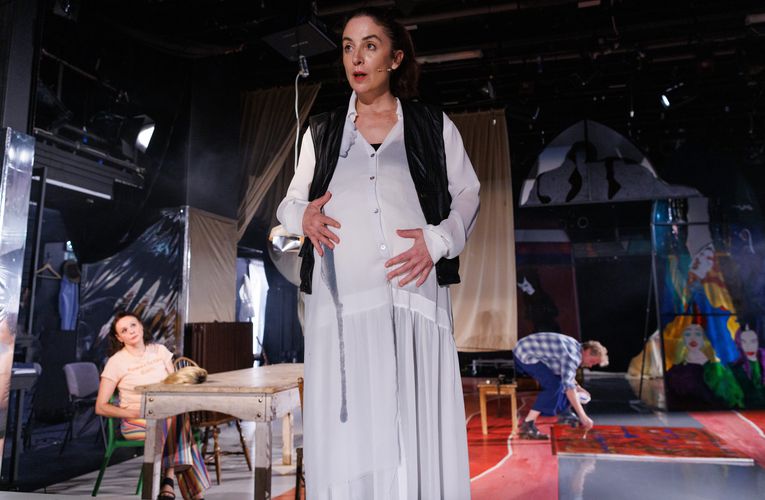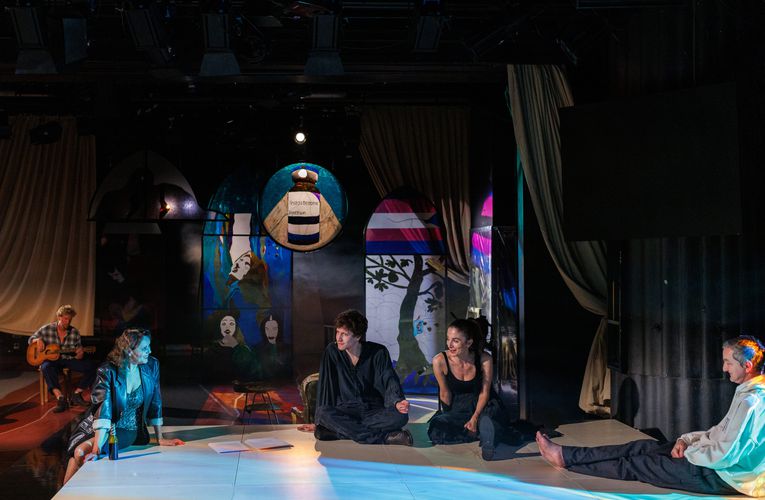 The Argonauts
Directed by: Michał Borczuch
Z anonimnimi sogovornicami_ki so se pogovarjale_i igralke_ci predstave.
Première: 9. 12. 2023
Cast
Mark Jacob Cavazza

Voranc Mandić

Vlad Novak

Draga Potočnjak
Credits
Dramaturgy: Tomasz Śpiewak
Translation: Tatjana Jamnik
Set and costume design: Dorota Nawrot
Choreography: Dragana Alfirević
Music: Bartosz Dziadosz
Sound design: Bartosz Dziadosz, Sven Horvat
Lighting design: Robert Mleczko
Video design: Dušan Ojdanič
Speech advisor: Mateja Dermelj
Assistant director: Bor Ravbar
Stage manager: Urša Červ
Description
Based on her biography, pregnancy and motherhood, American author Maggie Nelson wrote The Argonauts to tell the story of how different social mechanisms, laws and prejudices affect family and relationships. Nelson does not live in a traditional hetero-normative family. She is in a relationship with a trans person. For the author (and main character of the book), the most important thing is to start a family and give birth to a child. However, as it turns out, her perfectly normal need is neither in line with traditional heterosexual norms and family models, nor with the postulates of her feminist lesbian circles. The main character thus embarks on a difficult journey, where she overcomes her own prejudices, the prejudices of those around her and finally initiates a court trial. Her story shows how strong opinions and judgement from people around us influence our individual decisions.
The performance is based on Maggie Nelson's life story and on a research study carried out specifically for this purpose and involving atypical, non-normative couples and families in Slovenia. How do they live? How do new civil union laws affect their lives? What limitations exist in apparent democracy where everyone has the same rights? And who do the new liberalized laws actually exclude? Who is left outside of laws, codes, the constitution or the progressive movements? Is it possible to achieve tolerance that is completely inclusive? And finally, is there such a thing as the norm? In post-communist Europe, Slovenia is considered a very liberal country. Is Slovenia that mythical land of tolerance, where our intimate needs and desires are possible and accepted?