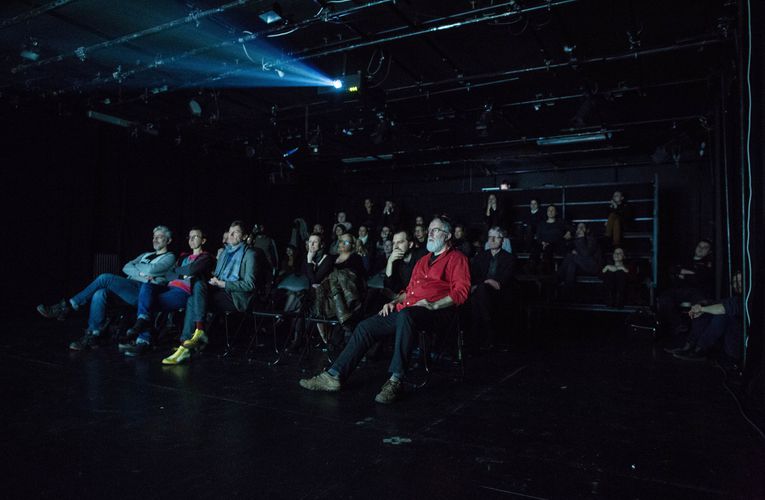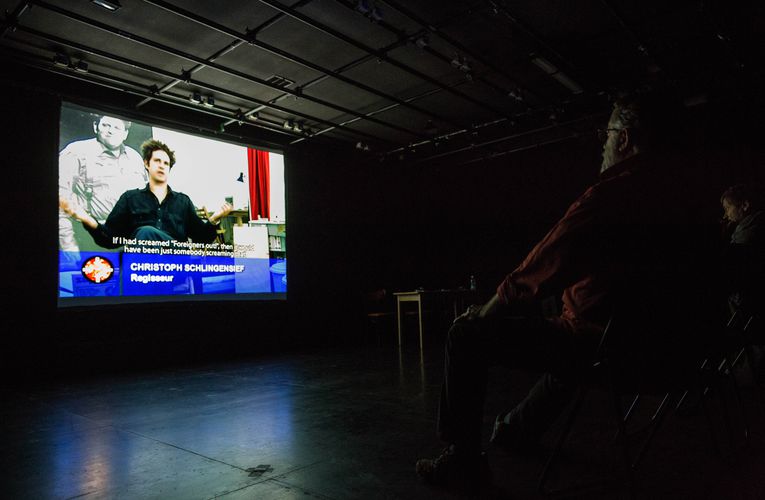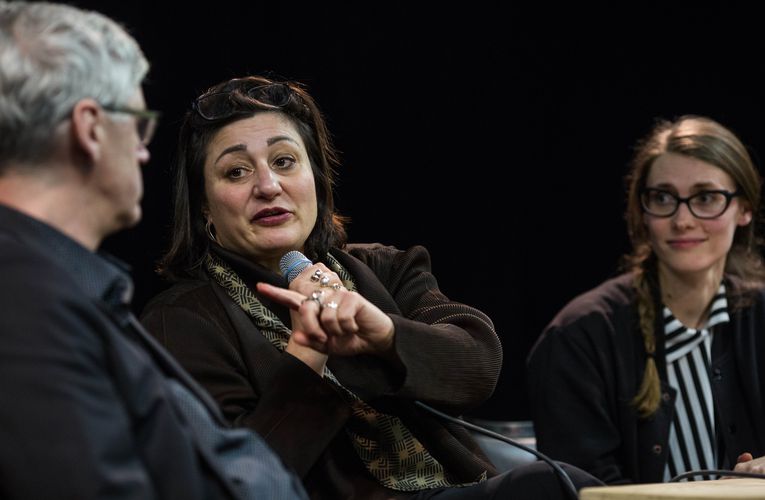 Focus: Schlingensief
Christoph Schlingensief (1960–2010) was an enfant terrible, a controversial German film and theatre director, author and activist. His artistic operations were often on the verge of the acceptable, he consistently used them to poke into the neuralgic points of the artistic establishment and society. The media liked to present him and his actions as scandal, so they didn't have to delve into the contents. During the Documenta in Kassel in 1997, Schlingensief was even temporarily imprisoned, because, as a part of his art action My Felt, My Fat, My Hare – 48 Hours Survival for Germany (Mein Filz, mein Fett, mein Hase – 48 Stunden überleben für Deutschland), he carried a placard that said Kill Helmut Kohl (Tötet Helmut Kohl).

Friday, 16 March, at 19:00:
Ausländer raus! Schlingensiefs Container / Foreigners out!Schlingensief's Container
Directed by Paul Poet
at 20:30: a talk with Claus Philipp and Veronica Kaup-Hasler

Saturday, 17 March, at 19:00:
Terror 2000
Directed by Christoph Schlingensief
at 20:15: a talk with Matthias Lilienthal (via Skype)

Sunday, 18 March. at 19:00:
Das deutsche Kettensägenmassaker / German Chainsaw Massacre
Directed by Christoph Schlingensief

Sunday, 18 March, at 20:30:
120 Tage von Bottrop / The 120 Days of Bottrop
Directed by Christoph Schlingensief

The films will be shown in German with English subtitles, the talks will be in English.