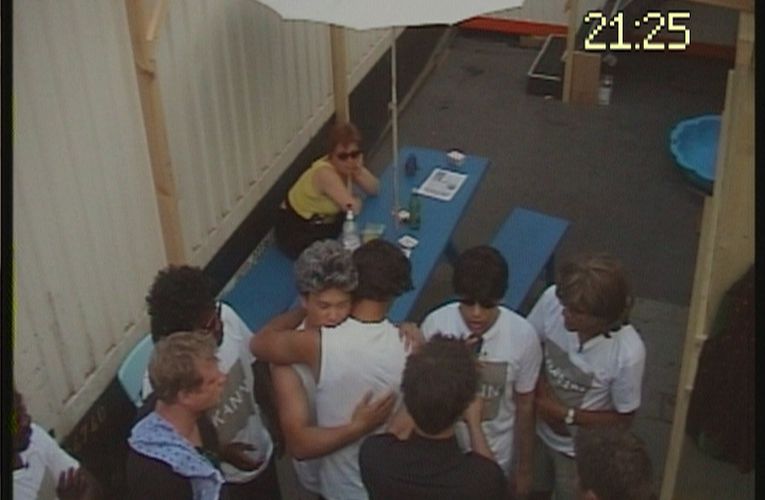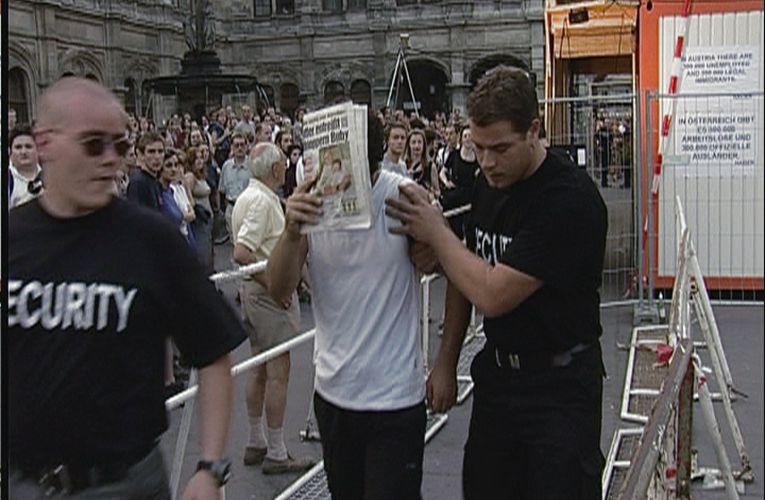 Foreigners out! Schlingensief's Container
A thrilling, insightful, funny chronicle and reflection of one of the biggest public pranks and acts of art terrorism ever committed. Austria 2000: Right after the FPÖ under Jörg Haider had become part of the government, the first time an extreme right-wing party became state officials after WW2, infamous German shock director Christoph Schlingensief showed a very unique form of protest. He installed a public concentration camp right in the heart of Vienna. Satirising reality TV shows, "Big Brother" especially, a dozen asylum seekers were surveilled by a multitude of cameras, could be fed and watched by passer-by's and two were thrown out of the country through web-voting.
Direction: Paul Poet

8:30 PM a talk with Claus Philipp and Veronica Kaup-Hasler

Until 2008 Claus Pilipp was the culture editor of the Austrian newspaper Der Standard. Since then he is managing director of the Stadtkino Wien and the pending film rental company. Book publications on Alexander Kluge, Christoph Schlingensief, Ulrich Seidl, and others. Dramaturg in projects such as Schlingensief's AREA 7 or the steirischer herbst performance series Die Kinder der Toten.

Veronica Kaup-Hasler is an executive director, curator, dramaturg. From 2006 to 2017, she was an Executive Director of the contemporary art festival, Steirischer Herbst. In addition, she sits on various international judging panels, works for various foundations, and has been a member of the University Council at the University of Music and Performing Arts Vienna since 2008. From 1995 to 2001 she was Festival Dramaturg at the Wiener Festwochen, where the focus of her work included developing projects such as Christoph Schlingensief's Container-Action. From 1998, Artistic Collaborator for theatre director, Luc Bondy. From 1998 to 2001, Lecturer at the Academy of Fine Arts in Prof Erich Wonder's master class. From 2001 to 2004, Artistic Director of Festival Theaterformen in Hanover and Brunswick.

The film will be shown in German with English subtitles. The talk will be in English.