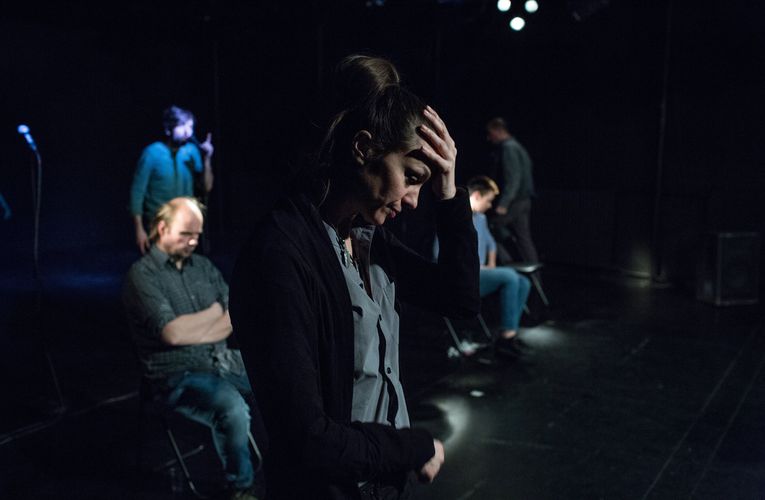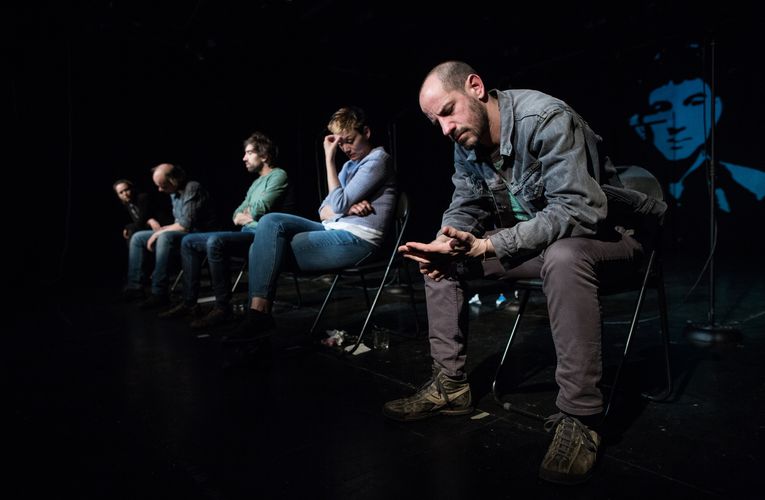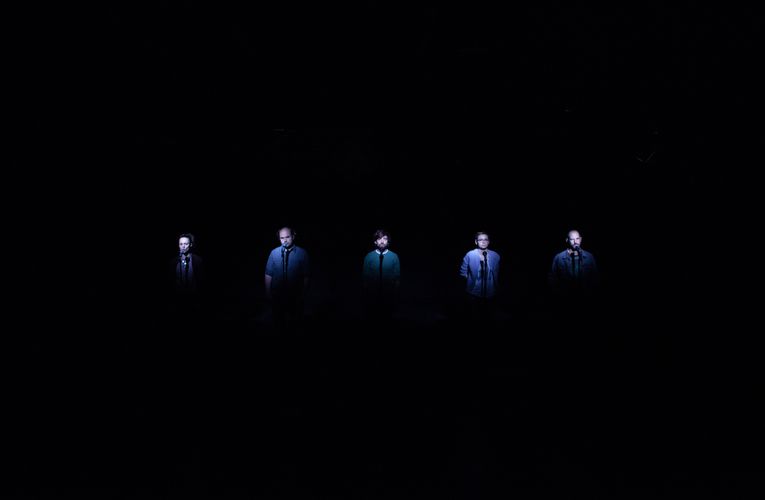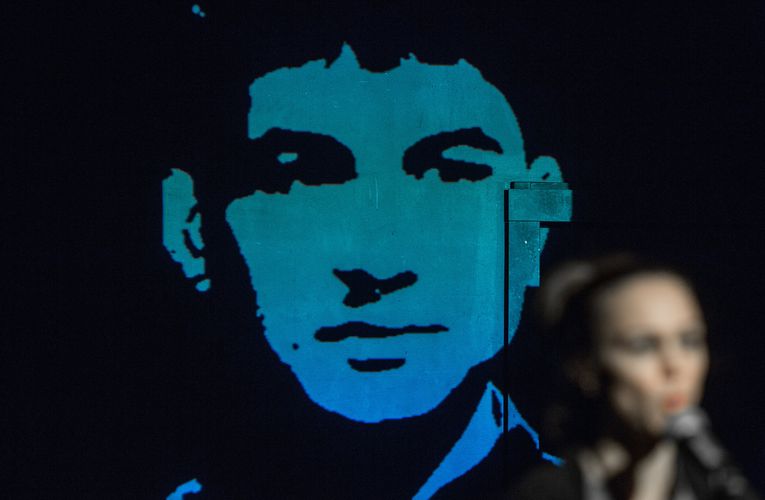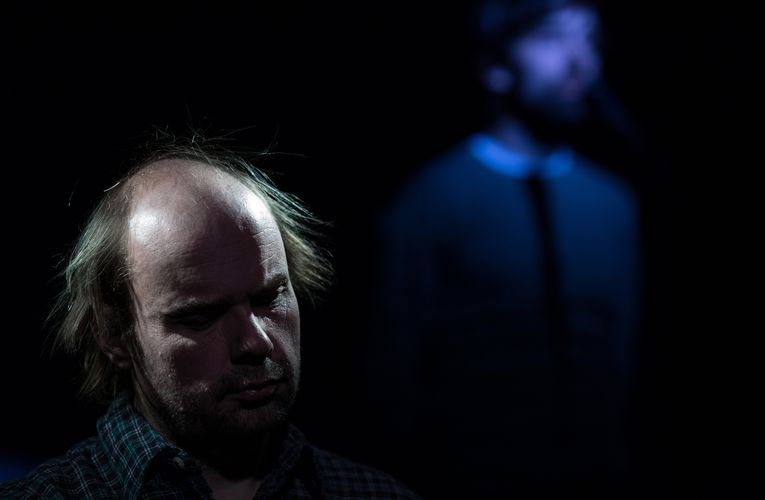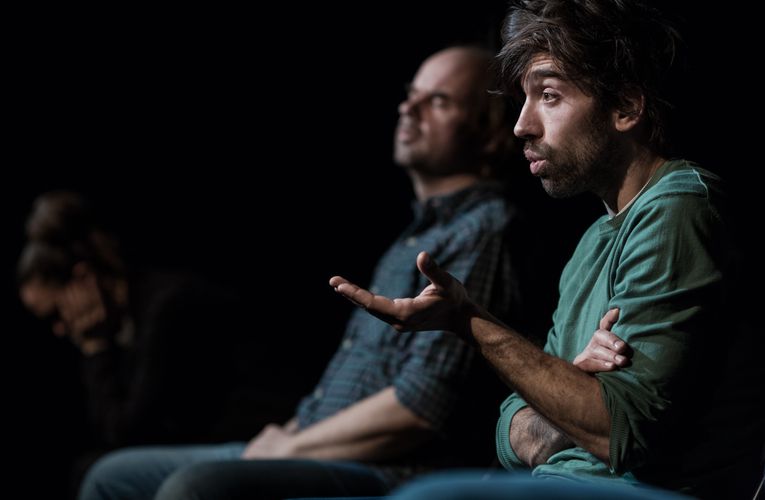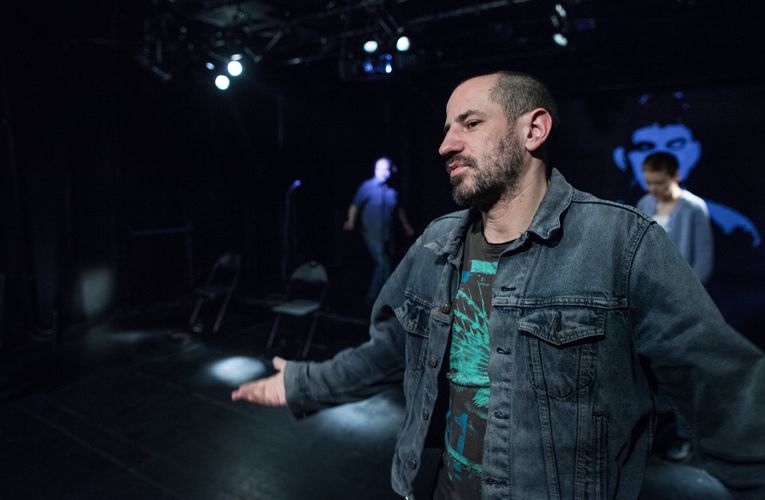 6
Directed by: Žiga Divjak
Co-production: Mladinsko Theatre and Maska Ljubljana
Première: 31. 3. 2018
Performances
Thursday / 21 Dec
/ 20:00 / SSG Trst
Cast
Iztok Drabik Jug

Alja Kapun

Gregor Zorc
Credits
Research assistant: Maja Ava Žiberna
Video design: Domen Martinčič
Video appearance: Sajjad Ahmadi, Ojalan Alothman, Sayed Mahdi Hashemi, Erfan Gulzari, Omid Moradi, Majid Tahiri
Sound design: Iztok Drabik Jug
Lighting design: David Orešič
Costume design consultant: Slavica Janošević
Language consultant: Mateja Dermelj
Production management: Tina Dobnik
Thank you: The New Post Office, Judita Nahtigal, Katarina Morano, Marta Globokar, Katjuša Koprivnikar, Slavica Vodopivec, Mirjam Bizjak, Tanja Ahčin, Robert Ristič, Mario Majstorović, Tina Zorman, Cvetka Kernel, Ožbej Račečič, Boštjan Šefic, Bruno Rednak, Andreja Barle Lakota, Katarina Štrukelj and Dragan Kojić.
Description
On 19 February 2016 the principal of the student Dormitory DŠD Kranj gets an unexpected visit from the Deputy Mayor and the Chief of the Civil Protection and Disaster Relief of the Kranj Municipality.
How will we prevent that? How will we prevent that?
Prevent what? Prevent the arrival of underage asylum seekers to the dormitory or prevent the resistance from the students' parents?
Guest performances
Festival THEALTER, Szeged, Hungary, 8 August 2019
Trigger, Ljubljana, Slovenia, 14 May 2019
Week of Slovenian Drama, Kranj, Slovenia, 1 April 2019
Zoom Festival, Rijeka, Croatia, 28 October 2018
Maribor Theatre Festival, Maribor, Slovenia, 22 October 2018
Awards
Grand Prix for best performance at the Maribor Theatre Festival (2018)