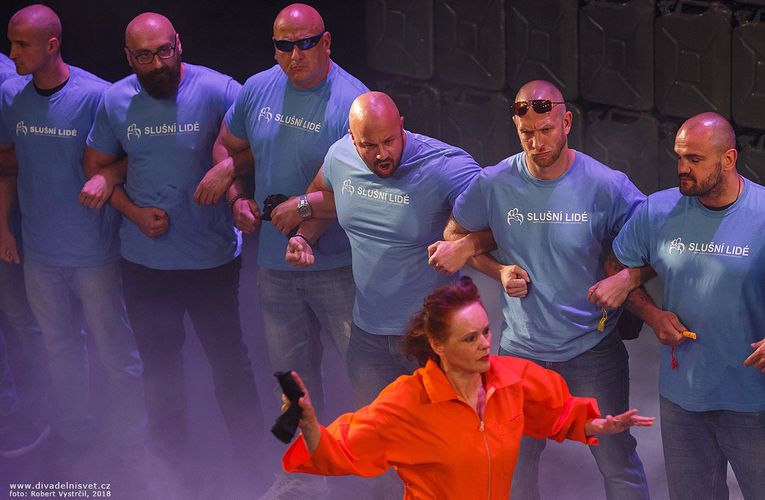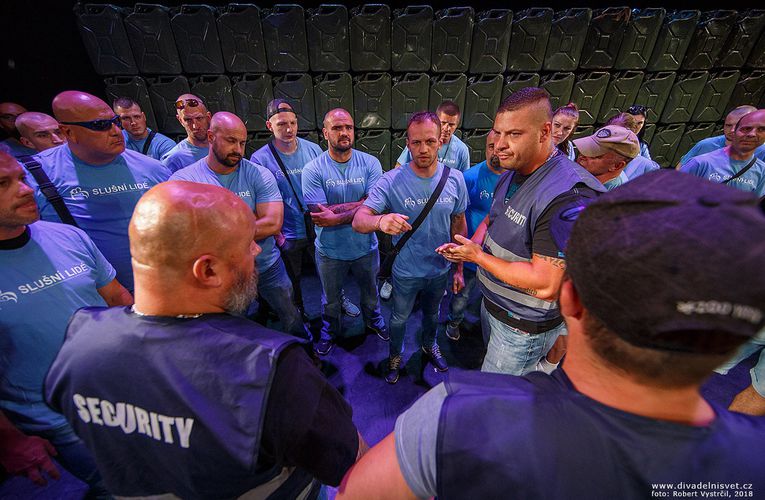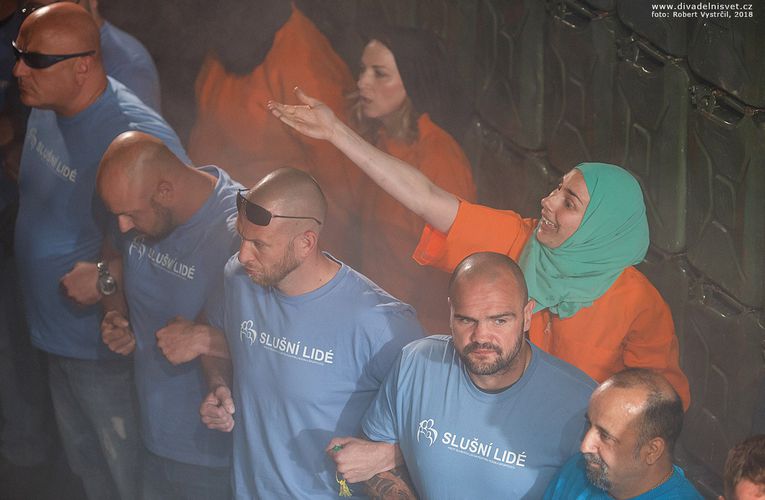 Letter of protest
Following the events at the Festival Divadelní svět Brno where our performance was brutally interrupted, the Mladinsko Theatre sent the following letter of protest to the Ambassador of the Czech Republic in Slovenia, Her Excellency, Ms Věra Zemanová.
As the management of the Mladinsko Theatre, Ljubljana, Slovenia, we strongly protest against the incident that took place during the presentation of our performance Our Violence and Your Violence at the theatre festival Divadelní Svět Brno, in Brno, Czech Republic, on 26 May 2018.
The performance was brutally interrupted by the group of violent right extremists called Slušní Lidé who started to yell in the middle of the performance, to throw papers at the actors, then came to the stage, formed a cordon and pushed the actors backwards spitting on them.
They stayed on stage for 40 minutes, taking the right of the majority of the audience to see the performance.
Although the police was everywhere around the theatre they did not want to react claiming the group has the right to express their opinion. Does it mean that each time we do not like a theatre play we can invade the stage and protest? The management of the Mladinsko Theatre together with the organization of the festival further insisted and demanded that the police reacts, but it was said no real violence happened so they cannot do it. It means that the Brno police, the instrument of Czech authorities, did not come to prevent the violence and protect freedom of speech and artistic expression, but were rather waiting for the violence to happen before they reacted.
We succeeded to present the hole performance and thus, together with the Czech audience, defended the basic rights of freedom and democracy, but the authorities of the city of Brno and the local police seriously failed in protecting an international company, one of the most known cultural institutions in Slovenia, as well as basic human rights, exposing our company to a serious risk of being brutalized.
The Czech Republic is a secular and democratic country, therefore the event that took place in Brno is unacceptable.
Tibor Mihelič Syed, Managing Director
Goran Injac, Artistic Director